How to renovate metal roofs?
RD-Elastometal, a liquid applied coating system designed to waterproof and protect the surface against corrosion.
Restoring a metal roof on video
Metal or sheet metal roofs are used all over the world to cover warehouses, factories, houses and many other types of buildings. They are subjected to extreme conditions and many stresses due to their permanent exposure to outdoor weather conditions.
Sheets continuously expand and contract under the influence of heat and cold; they must not only resist to rain, but also hail, snow, sunlight, erosion, etc. The conditions are terrible, no matter where you are in the world! Usually, metal roofs in steel or galvanized steel are coated in the factory with a coating (coil coating). In some countries or regions, these are galvanized roofs and are not coated.
The quality of these coatings may vary, but one thing is certain, under the effect of the external conditions, the coating will encounter problems like peeling, rust, leaks will eventually appear and cause a lot of damage.
The consequences of doing nothing are costly: stocks and production tools are damaged, furniture damaged, certain areas can no longer be occupied, interrupting production and potentially causing significant economic losses!
RD-Elastometal is a preventive-, but also and above all, a repair solution that will considerably extend the life of your roof by protecting it against rust and oxidation and by making it waterproof!
RD-Elastometal
RD-Elastometal, is a unique product which brings a great improvement in terms of performance and longevity when it is applied on these roofs.
This coating combines high waterproofing and anticorrosion properties in a single product. It is also regularly applied on metal bridges in the marine environment. Applied to a roof, we obtain an elastic protective membrane similar in appearance to rubber, which will solve the problems of water infiltration.
Its estimated service life is over 15 years!
RD-Elastometal is a water-based, high performance elastomeric coating. It is available in different colors, is UV resistant and can therefore be used as a primer and topcoat. Its elasticity of more than 200% allows it to follow the movements of elongation and retraction on all types of surfaces to which it is applied.
Recommended quantity and thickness
The thickness to be applied will depend on the slope of the roof and the environment, but generally, on a roof with a slope of at least 4%, a dry film thickness of 350 µ / 14 mils is recommended. This corresponds to a consumption of 800 grams per square meter or 35 square feet per gallon.
RD-Elastometal is part of the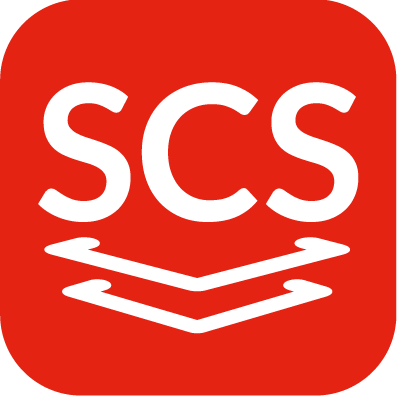 Single Coating System product family developed by RD Coatings and can therefore be used both as a primer and as a topcoat.
The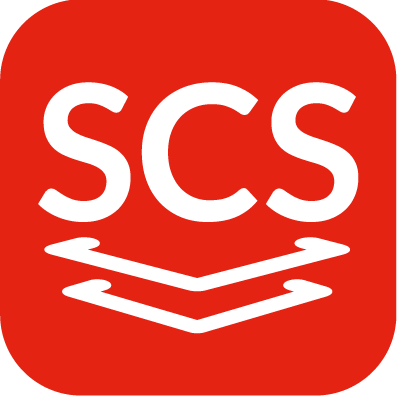 products provide the ability to solve specific problems using just one single product.
They are easier, faster, and very reliable solutions that do not compromise the quality in any case! Our products being water-based, you also avoid:
bringing hazardous products on the job site and at the same time eliminate the risks of fire or explosion;
nuisance in the vicinity with unbearable odors during and after application;
emissions of harmful substances;
You respect the environment and the applicator by using products that are more eco-friendly.
Benefits and expected performance of the system
The service life of the system is generally over 15 years! And a majority of projects can benefit from the RD Coatings warranty.
These are the main advantages of RD-Elastometal for the renovation of your metal roof:
For the owner/project manager :
Economical solution
Highly efficient and durable system
Solution can benefit of a guarantee
Eco-friendly
Water based, safe, no fire hazard when applying
Virtually no odor, can be used on occupied buildings without disturbing occupants
Wide choice of colors
For the applicator
SCS solution
One-component product
Easy application
Low VOC, close to zero
Unlimited coating window
No pot life
No isocyanates
Dry fall, almost no overspray
Quick application
Weather
As with any outdoor project, try to avoid starting a job in rainy weather. A minimum of 10 ° C / 50 ° F and no rain expected during and immediately after application are required to apply products comfortably.
From 15 ° C / 59 ° F, working conditions are comfortable and allow a higher productivity.
If the project is located in a very hot area with very intense sunshine during application, you should avoid applying the system when the sun is most intense and prefer working early in the morning or late afternoon.
If you are working in humid climates, and especially if it is cold after sunset such as in the fall or spring, be sure to finish the job a few hours before dark. Otherwise, you risk having condensation covering the fresh paint and preventing it from drying.
If you are working at dawn, beware of condensation on the surface, avoid it!
Advice
Avoid carrying out waterproofing work in autumn, winter or spring when the weather conditions are sometimes too uncertain. RD-Elastometal does not have an overlap window. In other words, if the work should be interrupted due to a sudden change in the weather, it can be resumed later without any problem!
Surface preparation
The surface must always be clean, dry, degreased and free of any contaminant. The most popular and fastest way to accomplish this is to clean the surface using a pressure washer powered at minimum 180 bar / 2600 psi equipped with a rotating zero degree angle nozzle.
This method will remove contaminants, existing paint with no sufficient adhesion and rust on the surface. If the existing paint resists to the cleaning, it has sufficient adhesion and can stay in place.
Cleaning by hand or using a power tool is also an option and is advised when more detailed surface preparation needs to be done on specific objects such as chimneys, access ladders and bolts that would be heavily rusted or near the edge of the roof.
Moss and mold can be removed with suitable cleaners. Consider using biodegradable solutions that are easy to find and very effective.
Inspect and treat bolts
It is important to inspect the condition of the bolts securing the metal panels to each other and to the roof structure. Defective fasteners and bolts must be repaired or replaced. Brush on a coat of RD-Elastometal on each after each inspection. This will not only help visualize the progress of the inspection, but also add a protective first coat to those weak spots.
Edges and ridges
Also check the edges and ridges of roofs and sheets. These are places easily subject to corrosion. Remove all contaminants and apply RD-Elastometal by brush. You will notice that it covers these edges perfectly and will protect them more.
Soap
An additional step which may depend on the location and the extent of the pollution would be to use soap and water to degrease the surface and remove any oils, pollutants and grease. Observe your surroundings to see if any chimneys are emitting fumes as they can cause contaminants to build up on the roof.
Special metals and smooth surfaces
Degrease with soap and lightly scratch all non-ferrous metals such as aluminum, galvanizing and stainless steel. RD-Monoguard may be required as a primer on new galvanized steel, stainless steel and RD-Multiprim on other smooth surfaces.
The equipment
RD-Elastometal is preferably applied with a brush on specific areas and with an airless on the main surface. If spraying is not possible, like when too windy, you can also apply the paint with a roller. It will take more time and you will need to apply more coats to achieve the minimum thickness required, but it is still a very reliable and easy option.
The type of brush to use is very common. If you are spraying, use an airless with a pressure of at least 180 bar or 2600 psi and a gun opening between 0.017 and 0.023 inches. If you are using a roller, we recommend that you use 14 mm / ½ inch polyamide rollers.
If you have a dry film meter, measure the thickness of the existing coating in different areas so that you can later determine the total thickness you have applied.
If you do not have this device, you can also use a measuring comb that we can provide.
Protection of overlaps between metal panels
The first step is to fix the RD-Roof Fleece reinforcement mesh on the overlaps of the metal plates or sheets. Use the 20 cm / 8 inch wide RD-Roof Fleece mesh and cut it to the appropriate length. This mesh is perforated and very resistant. You would need tremendous pulling force to tear it apart. The quality of the mesh is very important. Lay the mesh evenly over the intersections and brush a coat of RD-Elastometal through. You must repeat this operation at all intersections. With a little practice, you can do this with one man very quickly.
Other areas may also require the use of the mesh: very rusty areas near chimneys and exhausts where there could be aggressive or polluting fumes,areas where water could stagnate, connections with walls or other elements present on or along the roof.
Let RD-Elastometal dry for 4 hours before coating it.
Depending on the weather, it can be longer or shorter.
Preparation of RD-Elastometal
RD-Elastometal is ready to use, stir it mechanically for several minutes.
If you work in very hot weather, add a maximum of 3% clean water to slow down its drying somewhat. But never add more than 3% of water so as not to reduce the anti-corrosion properties.
The application
If you are using an airless machine, you can quickly apply the recommended thickness of the first coat in one pass. Apply RD-Elastometal over the entire surface following the slope of the roof. The airless application of RD-Elastometal hardly causes overspray.
If it is hot and windy, try to work so that potential overspray does not come back into the fresh paint. You will get a more aesthetic and smoother finish.
Let the paint dry for +/- 4 hours before covering it.
Apply the second full coat of RD-Elastometal over the entire surface in the same way as the first. Since you will be walking on a soft, elastic, and freshly painted surface, consider wearing shoes with smooth soles.
Depending on the application method or the recommended thicknesses, a third or more coat may be required. The procedure stays the same.
Advice
If you had to stop the application for a few days, make sure the surface is not contaminated with dirt or any other type of pollution when restarting. If so, rinse the surface with a pressure washer.
Choose different colors for each layer. This makes sure you don't forget to apply in certain places. RD-Elastometal has very good covering power.
Details such as metallic objects, corners and edges are usually applied with a roller or brush for greater accuracy. Even if RD-Elastometal is dry fall, avoid drops on objects on the ground.
Consider measuring the thickness of your wet film before it dries to help you determine your dry film thickness. The final thickness is important and should be in line with our recommendations. It will be your guarantee for the future performance of the RD-Elastometal on the roof.
The metal roof is now protected against water infiltration and corrosion.
RD-Elastometal

High performance elastomeric coating combining superior anti-corrosion and waterproofing...