How to easily draw parking lines in your company or shop.
Organise and delimit the parking spaces in your company or shop with RD-Monofloor PU.
A single component coating based on acrylic and polyurethane resins that is wear and abrasion resistant.
A water-based, easy-to-handle, non-flammable product.
A UV-resistant and virtually odourless product.
RD-Eco Powerclean

Powerful biodegradable alkaline concentrate composed of anti-flash rust additives for cleaning...
Vehicles parked in a scattered manner? Lack of space?
You probably want to reorganise the spaces in your parking!
RD Coatings offers an affordable, high performance solution that is quick and easy to apply.
RD-Monofloor PU + RD-Eco PowerClean
RD-Monofloor PU is a coating that has been specially developed for floors that are subject to regular wear and tear. In addition, it is particularly resistant to UV and outdoor conditions. RD-Monofloor PU is a single-component, water-based coating that is easy to apply with a brush, roller or spray gun.
Before application, it is recommended to clean the surface with RD-Eco PowerClean, a powerful biodegradable cleaner.
Recommended quantity and thickness
RD-Monofloor PU :
0,2 l/m² and per coat on average (Canada/USA: +/- 200 p²/gallon).
Consumption depends on the porosity of the substrate.
The total thickness after two coats is +/- 170 µ or 7 mils.
RD-Eco PowerClean :
Dilute 4-20% with water depending on the degree of soiling.
As our products are water-based, you avoid :
the use of dangerous products on the work site, which at the same time eliminates the risks of fire or explosion;
nuisance in the neighbourhood with unbearable odours during and after the application;
emissions of harmful substances.
In this way, you respect nature, the applicator and your immediate environment!
RD-Monofloor PU is part of the family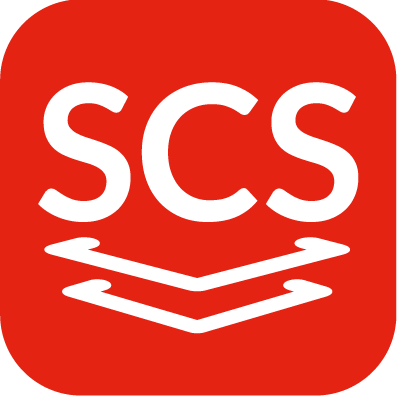 - Single Coating System - developed by RD Coatings and can be used both as a primer and as a top coat.
These products offer the possibility to solve specific problems using only one product. They are easier, faster and very reliable solutions that do not compromise quality in any way!
The weather
When working outdoors, avoid starting a job if rain is forecast within 3 hours of application. A minimum of 12°C / 54°F is recommended for comfortable working conditions with higher productivity.
Make sure there is no condensation on the surface before and during application, and during the first hours of drying.
Indoors, make sure the area is well ventilated and heated in cold weather, and control the relative humidity level.
Environmental conditions
A minimum of 12° C / 54° F is recommended for safe and comfortable working conditions. The subfloor must be at room temperature with no surface dew.
Surface preparation
In general, the surface should always be clean, dry, free of grease and any loose contaminants.
On a new screed
Mechanical sanding or shot blasting are the most common methods of surface preparation prior to the application of a floor paint. By opening up and profiling the surface, you increase the mechanical adhesion of the coating (adhesion to the surface), and therefore its longevity. It will also remove any traces of laitance or remnants of curing agents. If the size of the new screed is not too large, you can also prepare the surface by using a solution of phosphoric acid diluted with water. Spray it on the surface and leave it for 15 minutes. Then rinse with clean water.
On an old screed, painted or not
A popular and quick way to prepare the floor is to high pressure wash the floor at 200-250 bar / 2900-3600 psi - fitted with a rotating nozzle at a zero degree angle. This method will remove contaminants and loose paint from the surface.
If you need to repaint a very shiny, hard coating, sanding or scratching the surface will help increase the adhesion of the subsequent system.
Any remaining oil or grease should be removed with soap or RD-Eco PowerClean. Moss and mildew can be removed with appropriate cleaners. Consider using readily available and highly effective biodegradable solutions. If there are still oils, greases and other chemicals trapped in the screed, we recommend vacuum blasting as for a new screed.
Once the floor has been properly prepared and cleaned, repair the cracks with cement or acrylic sealant depending on the size of their size.
On a bituminous surface
Clean the asphalt surface with a high pressure cleaner to remove any excess residue. RD-Eco PowerClean can be used, especially if the surface is very oily or greasy.
The equipment
RD-Monofloor PU is usually applied with a short-haired brush or roller or by spray gun.
For car park lines, the use of a roller with a long handle is the easiest and most comfortable way, while being very fast.
See the product data sheet for more details on tool specifications.
Delimit the areas to be painted with masking tape. Choose a tape that is as wide as possible to avoid overlaps.
If the surface is porous, you can dilute RD-Monofloor PU with a maximum of 10% clean water to apply the first layer.
Stir the products mechanically for a few minutes before application.
There is no limit to the pot life! If you need to interrupt or have some paint left over after application, simply close the lid and store the can in a suitable place for a future occasion.
Application
Apply the first coat of RD-Monofloor PU. Do not hesitate to apply a lot, especially if the surface is porous.
The adhesion of fresh paint is not optimal, it increases with time. After application, remove the masking tape immediately before the paint dries. Waiting for the paint to dry can cause the paint that straddles the tape and the surface to peel off as you remove the tape.
Reapply masking tape along the lines before applying the second layer.
Drying
RD-Monofloor PU dries very quickly, in just a few hours, and even faster when applied outdoors in good weather.
The painted surface can be used again after just 12 hours! However, if possible, use the product sparingly during the first few days, as this will make the coating more resistant.
Finishing options
It is not necessary to coat RD-Monofloor PU. Nevertheless, in some industries it may be useful to add a coat of RD-Hydrograff HP Clear Glossy varnish which will provide additional resistance to possible chemical contaminants.